Manchester City have made a move to extend their star duo a new contract. The Citizens declared the desire to tie star midfielder Kevin De Bruyne and mercurial winger Raheem Sterling to a new long term deal. The club intends to use the new deal to make a statement amid their UEFA ban.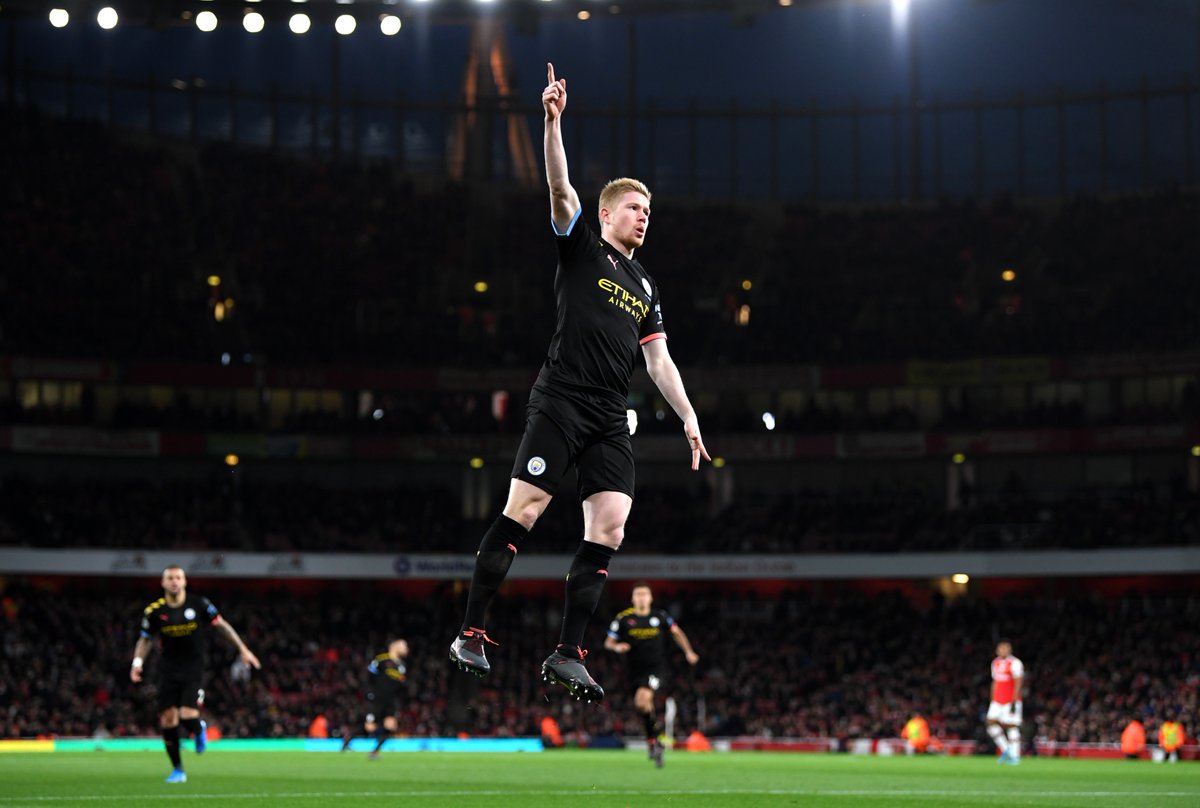 Manchester City were banned from participating in any UEFA club competitions for two year. The ban was as a result of a breach of financial regulation according to UEFA. The club have stated their innocence and they have submitted their appeal to the Court of Arbitration for Sport. The clubs legal battle with UEFA will have an impact on the way they will do their transfer business in the summer.
Since the ban was announced, several City stars have
been linked with exit from the club. Raheem Sterling has been linked with Real Madrid while De Bruyne has been linked with Barcelona and Juventus. Pep Guardiola has also been linked with both Juventus and PSG but the Spaniard has declared he will see out his contract with the club. City is prioritizing long term deals for De Bruyne and Sterling especially in the face of off-pitch uncertainty.
Sterlings contract is reportedly worth up to £300,000 a week with bonuses, while De Bruyne earns £280,000 a week. Both would receive a salary increase if they sign a new deal as a reward for their commitment.
According to several reports the two stars will receive similar wages in the new deal. The new deal will see De Bruyne and Sterling receive up to £400,000 per week. Making them the highest played player in the squad and one the highest played in the league.
Former Aston Villa striker Gabriel Agbonlahor believes the huge new deal is the right approach. He stated that it is the only way to keep the team competitive.