Aston Villa striker Gabriel Agbonlahor is set to end his stay at the club at the end of the season. The 31-year old forward is expected to see off his contract this summer and the club has decided not to renew it, bringing to an end a 17-year partnership.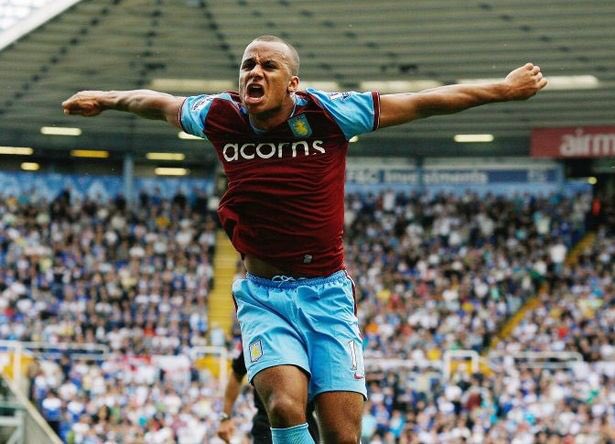 Agbonlahor might not be leaving on a high but he remains a legend and high on the fans of the club. He has made 340 starts for the club and a further 51 from the bench, scoring as much as 87 goals during his stay at the club. The English star made the headlines from 2005 until 2010. He went on loan to Watford and Sheffield Wednesday but then returned to the club to contribute his quota. He combined well with Juan Pablo Angel and Luke Moore.
He was also a key part of triumvirate attack that included now Man United fullback Ashley Young and John Carew. He steadily increased his goals' tally from 10 in 2006 to his career best of 16 a season at the end of the 2009/10. His strong form helped him make the senior team of England in late 2008, with top sides seeking his signature.
Agbonlahor scored some important goals for Villa. He was on target when Villa defeated Man United for the first time in December 2009. He was also the lead attacker as they crushed the other club in Manchester about a year earlier. He produced great performances against Arsenal and Chelsea around that time as well.
However, after the exit of Martin O'Neill, under whose management he really flourished, Gabby's performances started to fluctuate when Gerard Houllier started calling the shots in 2010. From there on, even with new managers his performances became more of average. Then there were the issues with Remi Garde and then his fitness issues. He had to resign his captaincy and his descent from then on is well-documented.
Obviously he failed to end his career on a high that is if it has really ended, amid talks of the Major League Soccer. Many would insist that he remains a legend at Villa for his loyalty at least. Some others would quickly point to his complacency in the last few years.