Wolverhampton Wanderers star AdamaTraore is attracting the interest of several teams. Merseyside giants Liverpool are one of the clubs linked with a move for Spanish international Traore.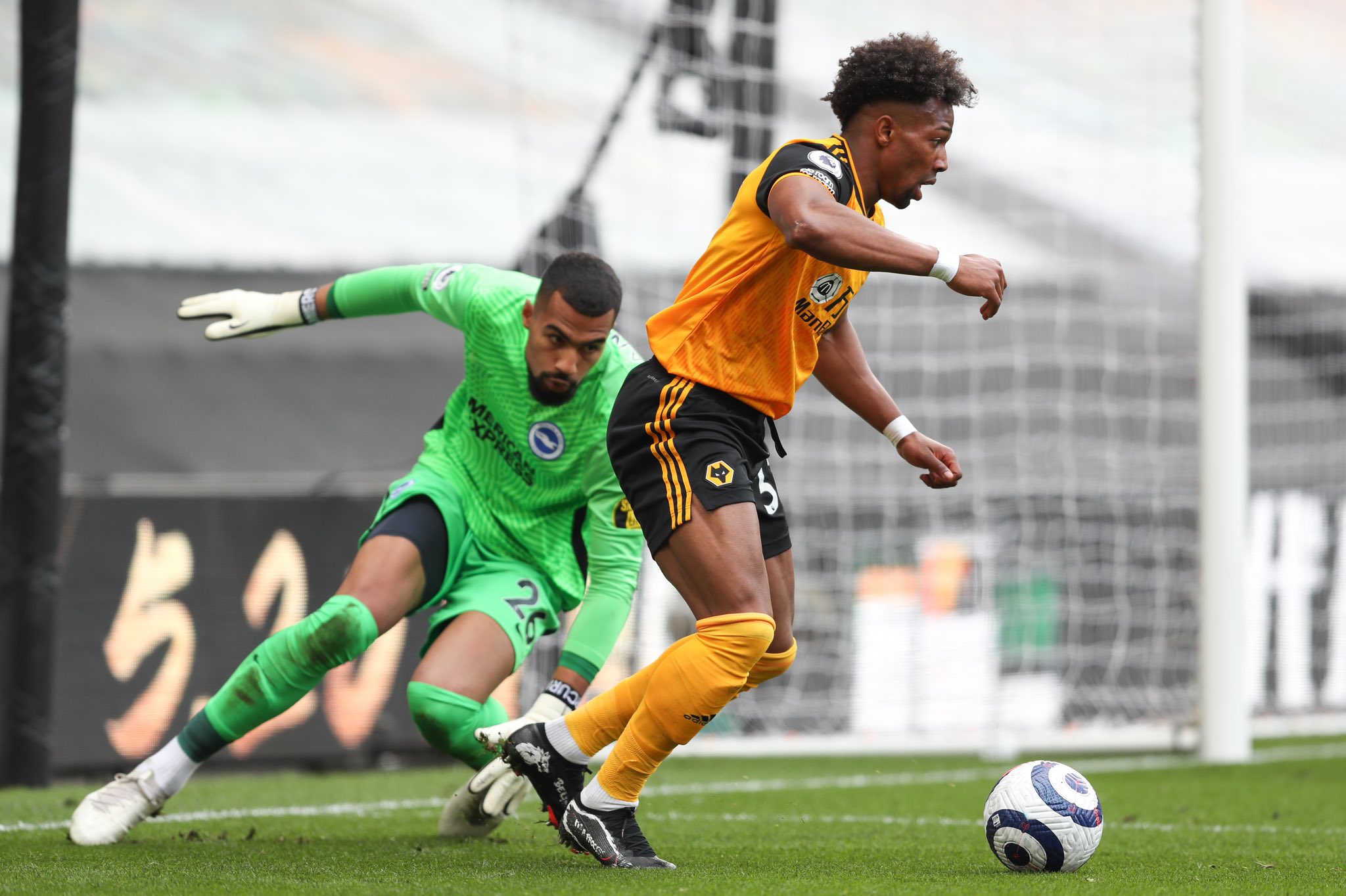 Gabriel Agbonlahor spoke to the Football Insider about AdamaTraore and Liverpool. According to him, the Spanish speed merchant would be a good signing for the Reds. Gabriel Agbonlahor is of the opinion that Traore would be an instant hit for the Reds if he leaves Wolves for Liverpool.
Gabriel Agbonlahor said the addition of AdamaTraore would give Liverpool a plan B. He went on to make an example of how Spain had him as an option off the bench at Euro 2020. Traore was a plan B for Spain at the tournament and he didn't see much action. He went on to say that Wolves winger would be a fantastic addition to the Liverpool squad. Traore would be a perfect player for the Reds according to ex-Aston Villa striker Gabriel Agbonlahor as he can offer the Liverpool attack something different if manager JurgenKlopp needs to freshen up his attacking options. Agbonlahor is certain that Traore is an upgrade on fringe attacking options like XerdanShaqiri and DivockOrigi who could both leave the Reds this summer.
Spanish international winger AdamaTraore came through the popular academy at La Liga giants Barcelona. Traore is a graduate of the famed La MasiaAcademy. The winger left Spain for Aston Villa before he went on to feature in the colours of Middlesbrough and Wolverhampton Wanderers. He was part of the Aston Villa squad that suffered relegation from the top flight.
Traore has been relegated from the Premier League twice. He was demoted to the Championship with both Aston Villa and Middlebrough. He is an important player for Wolves at the moment. Traore netted three goals and three assists in 41 games in all competitions.